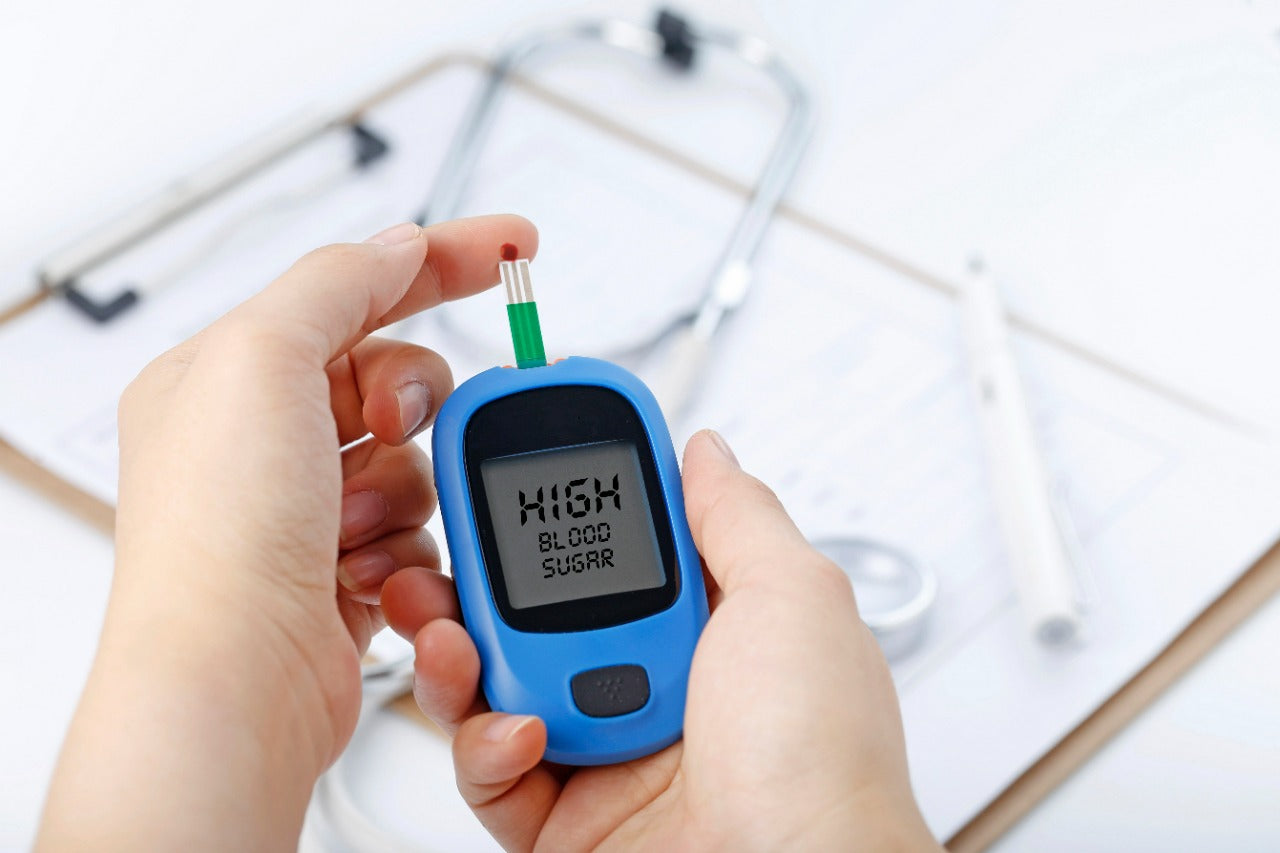 According to a government survey, there are estimated 73 million cases of diabetes in the adult population of India. Unfortunately, there is no cure for type 2 diabetes, however it can be controlled. Below mentioned are some Ayurvedic herbs that are proven to work like magic for controlling diabetes. Most of these herbs are easily available in Indian households.
1. Amla

Amla has Vitamin C in abundance that builds your immune system by strengthening the gut microbiome. Also, chromium in Amla helps in insulin resistance and regulates carbohydrate absorption. Amla juice is beneficial for diabetic patients and can be consumed in the morning.
2. Giloy

Giloy is an integral part of Ayurveda and is known as the drink of mortality. It burns extra glucose in the body and moderate sugar levels. You can consume giloy juice or giloy powder as per your convenience.
3. Drumstick leaves

Moringa, also known as drumstick, is one of the uncommon plants whose flowers, seeds, leaves and even stems are edible. The plant has its roots in Ayurveda and has a rich history of ailment. It has Quercetin antioxidant which helps to lower blood pressure and Chlorogenic acid which regulates blood sugar levels. One teaspoon of moringa powder can be consumed daily.
4. Tulsi

Tulsi plant is worshipped in almost every Indian household. Also known as Holy Basil, it's healing powers help in lowering sugar levels and is beneficial for people with diabetes. You can chew some Tulsi leaves everyday or make Tulsi leaves tea.
5. Curry leaves

Curry leaves reduce sugar level by 45 percent, according to research at the University of Chicago. Curry leaves slow down the starch-to-glucose breakdown in diabetic patients. You can eat 8-10 curry leaves in the morning on an empty stomach and like usual every Indian household adds them to curries and rice dishes.
6. Mango leaves

Mango leaves have richness of Vitamin C, fibre and pectin which altogether works to control diabetics and cholesterol. It improves insulin production and glucose distribution. According to Ayurveda, boil 10-15 mango leaves in 100-150 ml water. Leave the preparation overnight and drink it in the morning before breakfast.
7. Fenugreek seeds

Methi dana contains fibre which helps in slowing down the digestion process, which means, there's a regulated absorption of carbohydrates and sugar. According to Ayurvedic doctors, diabetics can consume 10 grams of fenugreek seeds soaked in hot water or drink fenugreek water in the morning.
8. Turmeric powder



Turmeric is a gift from heaven. It has a plethora of benefits for skin, immunity, healing wounds and even diabetes. Turmeric has an active component called 'curcumin' that decreases the level of glucose in blood. The intake of turmeric can be in various formsin food, milk, and can be taken with Amla and honey as well.
9. Jamun

Jamun seeds are rich in alkaloids which have hypoglycemic effects. It helps in reducing sugar levels up to 30 percent. In Ayurveda, it is used to cure digestive disorders as well. Diabetic patients can consume jamun fruit daily as it will also boost their immune system.
10. Bitter gourd

When our health is concerned, it is said- Bitter the better. If diabetes is the problem, bitter gourd is the solution. It is rich in hypoglycemic biochemical substances that manage to fluctuate the sugar levels- especially the type 1 and type 2 diabetes. It is recommended to consume a glass of bitter gourd juice in the morning for diabetis patients.
EGA Wellness has a wide range of ayurvedic remedies with a mixture of ayurvedic herbs as mentioned above so that you can extract all the benefits of the herbs in adequate proportions. You can also consult an ayurvedic doctor who you guide you through personally and help you choose the products that are most suitable for you.